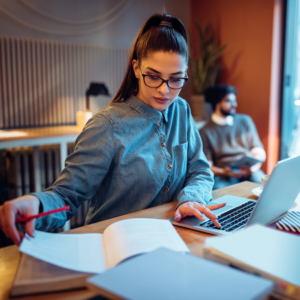 Study Abroad & Application Deadlines
If you consider studying abroad, you will need to be aware of the different application deadlines for universities in different countries.
In this blog post, we'll provide you with information on the application deadlines for some of the most popular study destinations in Europe.
UniBridge – Study Abroad
Our mission is to provide students with academic and career advice and to support them throughout the application process. We have a large network of partner universities and are committed to ensuring that our candidates are fully satisfied with our services. In addition to studies abroad, we also provide career guidance counseling
Netherlands
The Netherlands is known as one of the cheapest study destinations in Europe, with tuition fees of €2,209 per year. In addition, students can take advantage of a state-provided student loan to cover this amount. Students who work alongside their studies may be eligible for an additional loan of up to €882 per month.
Most programs in the Netherlands have a deadline of May 1 each year, with the exception of disciplines with Numerus Fixus programs provided by specific universities. Programs such as psychology and medicine have a deadline of January 15.
United Kingdom
Brexit has brought about changes in the tuition fees for European students studying in the UK. Each university has now modeled the tuition fees in each program, and the student loan is no longer available. Students applying for an undergraduate degree must submit their application through the UCAS platform, which accepts applications until January 25 each year.
Candidates can choose up to 5 study programmes in the same field. If you miss the deadline, we can help you with a Late Application as an Official UCAS School. Postgraduate candidates are advised to submit their applications as soon as possible.
Denmark
Studying in Denmark will allow you to work part-time and claim the State Educational Grant Scheme (SU) of €700-900 per month, which can help cover your living expenses. Deadlines for undergraduate and graduate programs differ, with applications remaining open for one month.
Specifically, applications for undergraduate programs are due by March 15, while graduate programs have a deadline of March 1.
Ireland
In Ireland, universities are fee-free, but students must pay the Student Contribution Fee of €3,000 to be admitted. This amount varies depending on the university and program. To cover this fee, students can receive the SUSI Grant (Student Universal Support Ireland), which means that tuition fees are zero.
Additionally, the application fee for 2023 has been reduced by 50% to €30. The first deadline for all programs in Ireland is February 1.
Sweden
Sweden is a popular destination for European students, as tuition fees are zero. Most universities accept applications until January 16, with the exception of a few, such as Jönköping University, which has a later deadline. If you haven't decided what you'd like to study yet, take a look at the programs provided by Jönköping University. Students who work at least 10-12 hours per week are entitled to Centrala studiestödsnämnden student care for 12 semesters.
Questions & Answers
If you have any questions or need support with the application process, don't hesitate to contact us at UniBridge on 2100108645. We're here to help you make the best decision for your academic and career future.